The Guadiana River
There is a road along the riverside that allows the visitor to follow the Guadiana River from Alcoutim to Alamo. This route consists of a landscape of raw beauty, which is softened by the water, the colour green and the flowers.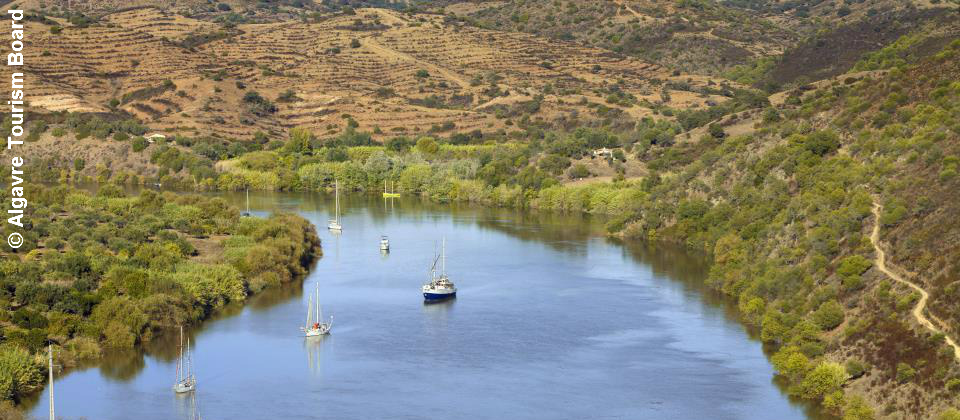 The World of birds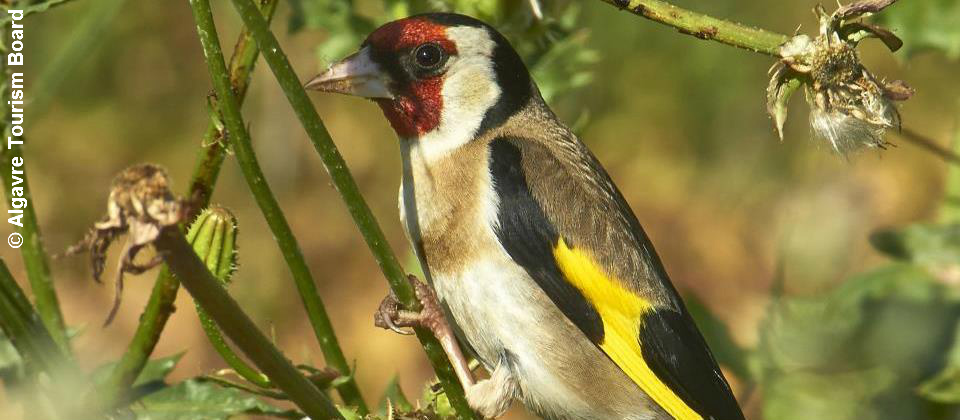 Sparsely populated, with vast expanses of scrubland, the Municipality of Alcoutim is a real paradise for birds and for those who are interested in observing them. Dozens of species choose these mountains as their habitat.
The good flavours of the Serra
The gastronomy of Alcoutim and its municipality smells like mountains and vast spaces. It offers a wide range of lamb and pork dishes, and in the hunting season, there are also delicious dishes based on rabbit, hare, partridge and wild boar.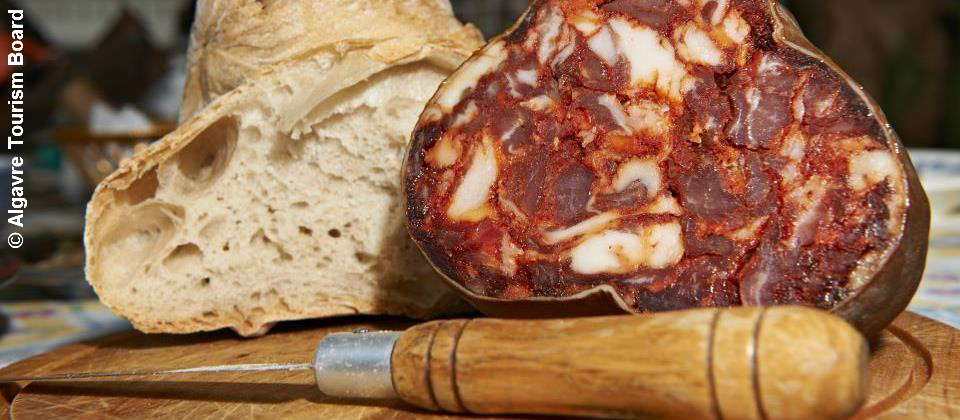 Alongside the Guadiana, the menu expands to include fresh mugils, barbels, black-basses and eels grilled over charcoal embers. And who can resist a plate of freshly caught lamprey?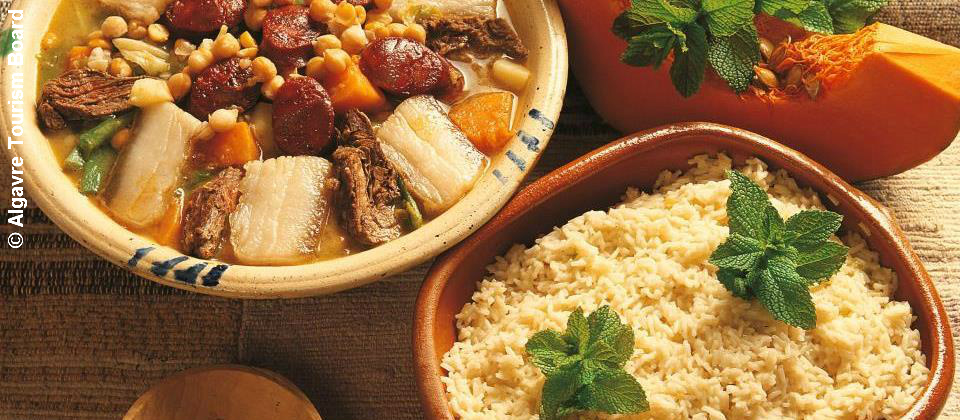 Local desserts following ancient recipes, some of them of Islamic origin, seduce a sweet tooth with empanadilha pastries, bread dough cakes, filhós fritters, folar Easter cakes, pupias merengues and nogado nougats, made with almond and honey, which are famous throughout the Algarve.
Blankets, baskets and much more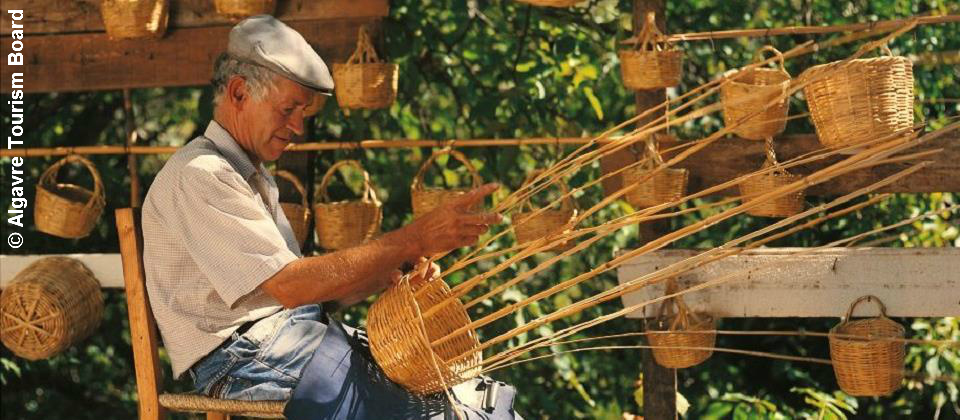 Some of the ancient handicraft traditions are still preserved in the villages of Alcoutim. The skilful hands of women make shawls, thread and wool socks, straw hats and lace (Vascão, Penteadeiros, Vaqueiros, Fernandilho...).