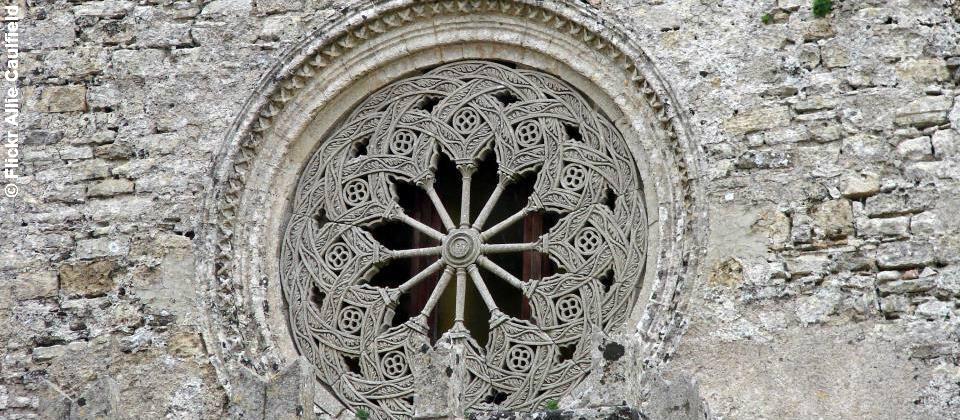 Erice, a town that has magically maintained much of its medieval charm is perched on the top of Mount St. Giuliano at a height of 751 metres. Encircled by colossal walls with panoramic views over the Saline (salt pans) and the Egadi islands, the town is well-known for its narrow, winding little streets, houses with courtyards inherited from the Arab period and small craft shops with ceramics, high quality carpets and sublime almond pastries.
The town has famous historical and mythological origins. Virgil recounts the arrival of Aeneas, who landed on these shores with his father Anchises at death's door, both fleeing from Troy in search of a new home. An alternative foundation story tells that it was Eryx, the son of Venus and Butes, and King of the Elymiad people, who founded the city. He erected a temple on the mount devoted to his mother, the Goddess of Beauty, known by the Phoenicians as Astarte, by the Greeks as Aphrodite and by the Romans as the Venus of Erice, a figure revered by all the Mediterranean peoples. Worship of the Venus of Erice became so popular that it spread throughout the Roman world: the Goddess also protected those who had intercourse with the priestesses who practiced sacred prostitution in exchange for offerings and gifts.
The city is full of interesting sights beginning with the castle, built on the remains of a pagan temple, the mediaeval churches and the 14th century Cathedral, which retains all of its original splendour and is embellished by the bell tower and the tracery of the mullioned windows. The panoramic view from the balio, a public garden with a balcony with a sheer drop down to the sea, is absolutely unforgettable.
Today Erice is called the "City of Science" because of the "Ettore Majorana" International Centre of Scientific Culture, located in four restored monasteries, which annually host conferences and debates with well-known professors and scientists.