In general, typical Egyptian food is cheap, varied and plentiful and there are restaurants that cater for vegetarians and vegans, as well as fish and meat lovers.
Egyptian food resembles that of other Mediterranean countries but with a few twists and delicacies.
Mezzes
Most Egyptian meals start with a selection of Mezzes. Mezzes are a collection of salads and dips accompanied by pita bread. These include:
1) Tahina (Vegetarian)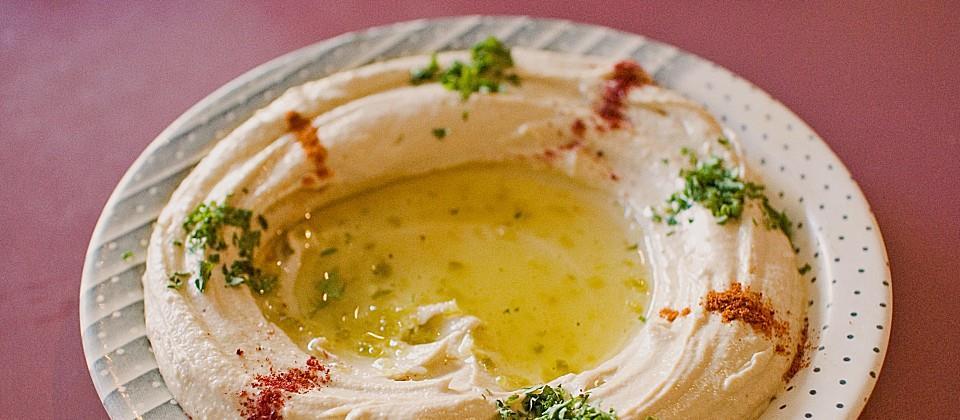 Tahina is a paste made from sesame seeds.
2) Hummus (Vegetarian)
Hummus is widely available in the western world these days although it originates in the Middle East. Unlike the stuff available in European supermarkets which often tastes overwhelmingly of garlic, Egyptian hummus is more subtle and is made by blending chickpeas, olive oil, tahini and a few drops of lemon juice.
3) Tabouleh (Vegetarian)
Tabouleh is one of the Middle East's most famous salads. It is made by mixing fresh parsley with tomatoes, cucumber, garlic, bulghar wheat and lemon juice.
4) Baba Ganouche (Vegetarian)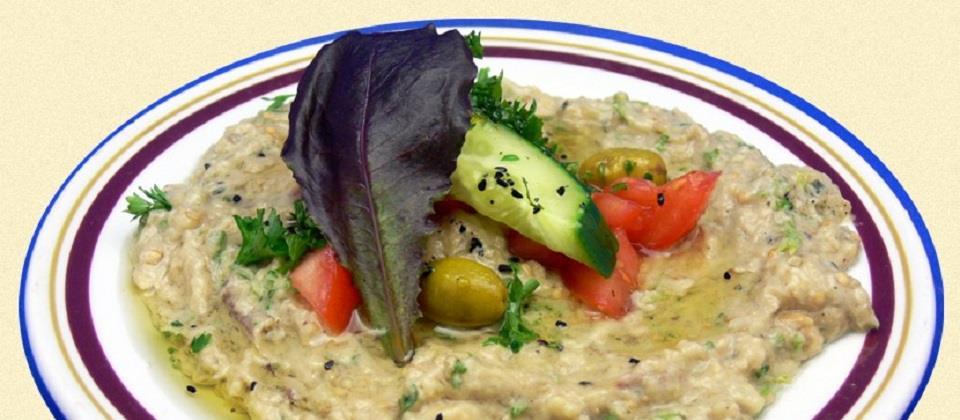 A dip/salad made from aubergines and tomatoes.
5) Zabadi (Vegetarian)
Similar to the Greek Tzatziki but without garlic, Zabadi is a yoghurt dip mixed with mint and cucumber.
Other Snacks
1) Falafel / Tamaaya (Vegetarian)
Egyptian Falafel is unique. Unlike the Falafel recipes made in other parts of the Middle East which use chickpeas, Egyptians make their falafel by deep frying balls of mashed broad beans. These are then served on their own, or in a pita bread sandwich with salad and hummus.
2) Foul Mudammas (Vegetarian)
Pronounced 'Fool', this dish is made from cooking fava beans with cumin, lemon and olive oil until they become a kind of brown mush. They taste much better than they look and are often eaten as a dip at breakfast time, or in a pita bread sandwich with salad. Both Foul and Falafel are widely available from any one of the many 'Foul and Falafel' snack bars in most Egyptian cities.
3) Fetir (Vegetarian)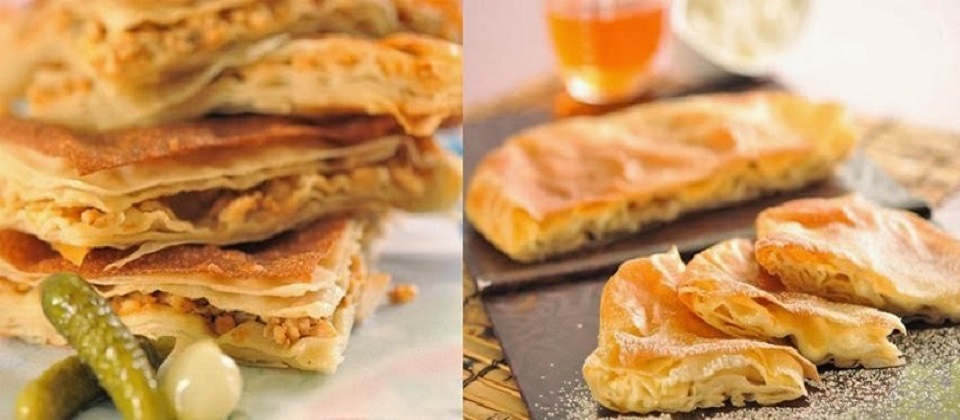 These pastry wraps are ubiquitous across the Middle East. They contain a variety of fillings including meat, cheese and all kinds of vegetables. They are usually baked in the oven and fully stuffed.
Main Courses
1) Mixed Grill
Egyptians love to eat meat, and although most meals are accompanied by an assortment of salad and vegetables, few Egyptians are actually vegetarians. Barbequed skewers of lamb, beef and chicken are usually available on any Egyptian menu.
2) Seafood
With long coastlines on both the Mediterranean and the Red Sea, it is no surprise that Egypt has an abundance of outstanding fish and seafood dishes. Especially when dining in one of the coastal resorts, seafood lovers will not be disappointed by the large and very affordable selection.
3) Kosheri - Vegetarian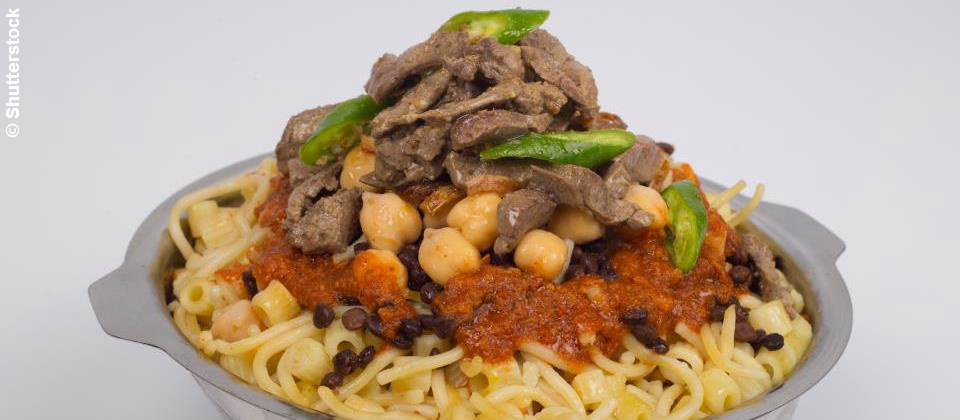 Kosheri is a largely unknown and underrated Egyptian speciality. A vegetarian's delight, this dish is a mix of pasta, lentils, chick peas and bulghar wheat topped with a spicy tomato sauce. Kosheri is available from numerous, specialist Kosheri restaurants whose menus have only three options: small, medium or large.
4) Fatta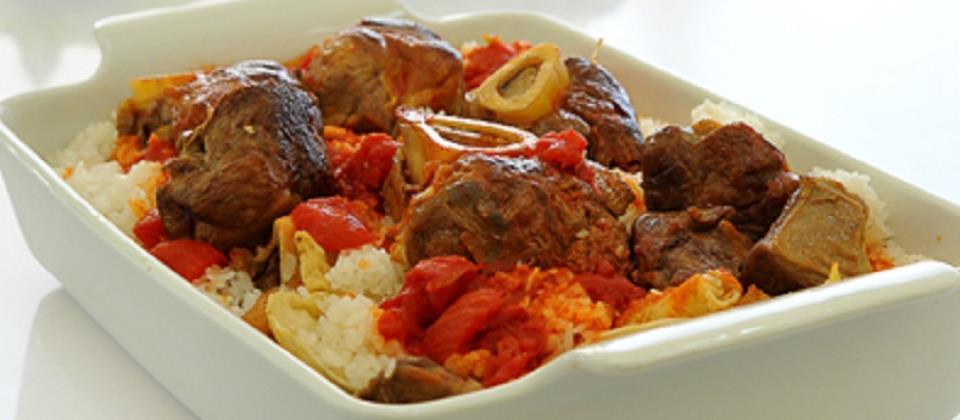 This is a simple dish containing rice, soup, tomato sauce, bread and pieces of beef or lamb meat. It is traditional for most Egyptian families, especially during Eid al-Adha (religious festival) and is usually prepared to celebrate special occasions when a lot of guests are invited, such as the birth of a new baby, marriage or pregnancy. Fatta is a mixture of meat that is boiled with spices and then layered with bread and rice.
5) Hamam Mahshi
This is Egyptian-style stuffed pigeon, which is filled with cooked Freekeh mixture (cracked wheat). This delicious dish takes a bit of work to prepare but is definitely worth the time and effort. The pigeons are boiled and fried in hot oil after being stuffed with the freekeh.
6) Dawood Basha
Koftet Dawood Basha is meatballs that are flavored and cooked in tomato-herb sauce and usually served with white rice. The meat is either beef or lamb, and spices can (baharat) be added for people who like spicy food. It is a very quick and tasty dish for those who like easy cooking.
Drinks
1) Karkadé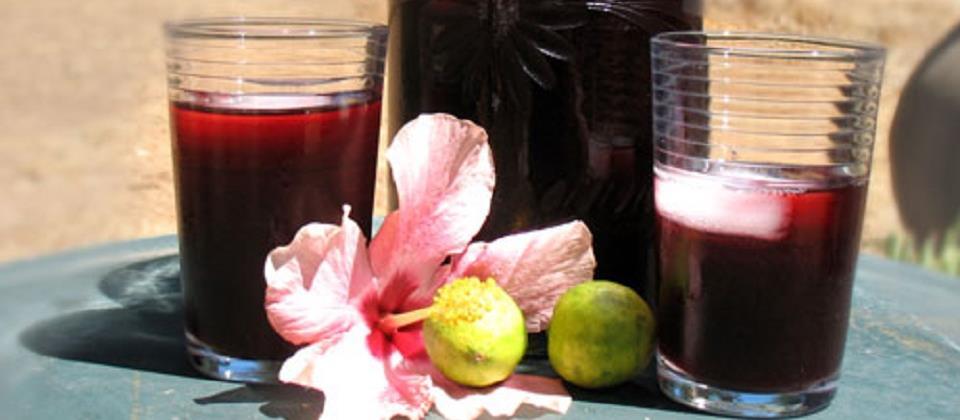 This is a very pleasant red drink, made from the flower of the Hibiscus. It is widely used in Egypt and the rest of Africa for treating cardiac and nerve diseases and has been described as a diuretic. It is usually served hot as tea, but is also very popular served cold like fruit juice.
2) Sobia
This cold sweet drink is made by soaking powdered rice overnight, then mixing it with coconut milk, sugar and some other ingredients, before chilling and serving cold. It is one of the most popular drinks during the holy month of Ramadan and is often sold on the streets.
3) Kharoub
Cardob, popularly known as Locust beans, is a refreshing cold drink, which is very popular in juice shops and from street vendors. Not only does it taste good but it also has health benefits, as it is full of fiber, protein and antioxidants and stops people getting thirsty or hungry. This is why it is so popular during Ramadan, as it keeps people going during the long hours of fasting.
Desserts
1) Umm Ali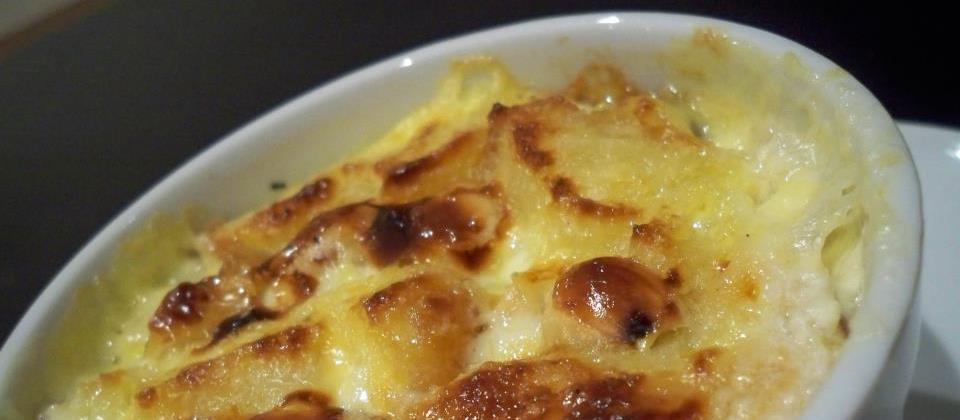 This is an Egyptian-style bread pudding. It is a scrumptious dessert that contains puff pastry and condensed milk. This very sweet, creamy pudding can be served hot or cold with nuts and coconuts.
2) Roz be-laban
This is a mixture of rice and milk (rice pudding) that results in a sweet creamy desert. The rice is usually cooked entirely with milk till it becomes thick. Coconut and nuts can be added on top of the mixture and sugar should be added before cooking. After leaving it in the fridge for a few hours, it turns cold and smooth, ready to be eaten.
3) Basbousa
Traditional Egyptian sweet, thought to be of Turkish origin. It is made of cooked semolina covered with syrup. The mixture is usually made with cream and coconut and then baked in the oven before adding the syrup and serving with nuts. The name Basbousa is commonly used in Cairo, whereas in Alexandria, it is known as hareesa.
4) Lokmat El-Kady
Sometimes known as Awama or Zalabia, it is a very traditional sweet in Egypt, especially in the old district of Cairo. It is like small, round, fried doughnuts with a sugar syrup coating.