Portimão
The white profile of a church on top of a hill and the narrow streets of the old neighbourhood of fishermen and traders are traits of Portimão that define its character of a secular city that is joined by the presence of the sea and extensive sands of Praia da Rocha (Rocha Beach).
Of medieval Portimão only a few pieces of walls hidden by houses is left. A must-see is the Museum of Portimão, located in the city waterfront, in the century-old fish cannery Feu Hermanos, being a pole of cultural diffusion and a space of discovery of the most striking aspects of the industrial and maritime history of the city.
Neolithic necropolis of Alcalar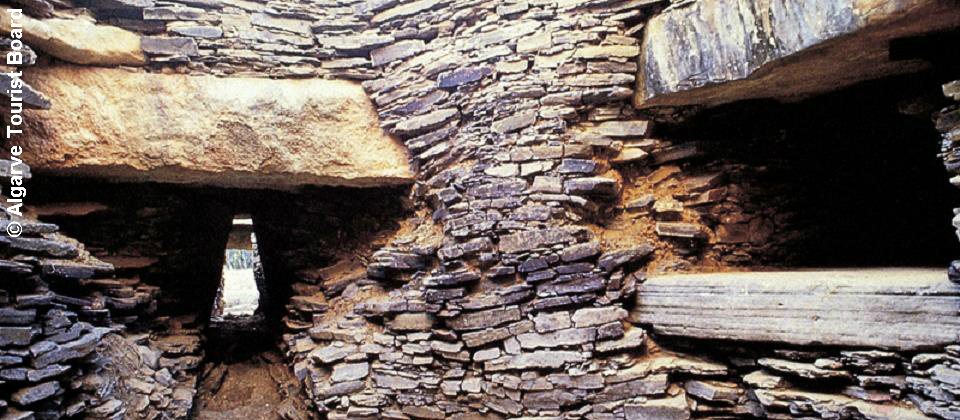 In Alcalar, about 8 km away from Alvor, lies the important Neolithic/Chalcolithic necropolis (2000/1600 BC), with graves of varied typologies, from megalithic chambers to those with a false dome and side niches, that have been catalogued as a national monument.